Posted on 05/19/2020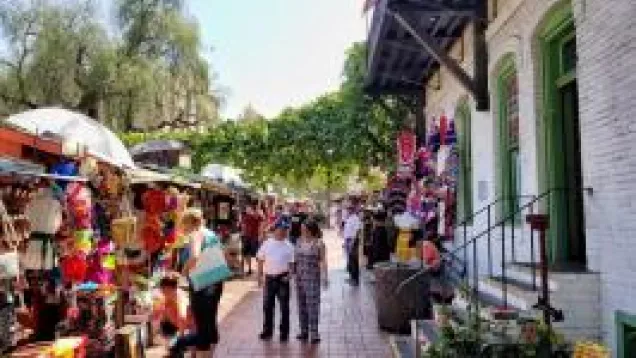 Olvera Street is one of the oldest streets in the City of Los Angeles and was originally a very short lane known as Calle de las Vignas or Wine Street. In 1877, the City Council changed the name to Olvera Street in honor of Agustin Olvera, the first judge of the County of Los Angeles.
On Easter Sunday 1930, Olvera Street opened as a Mexican marketplace. Enjoy the festive ambience and find unique clothing, jewlery, hats, bags, and artwork. There are numerous restaurants with excellent food and drinks. Sit under a shaded veranda while watching visitors stroll along the paseo or enjoy a special song from old Mexico. The shops are open every day of the year and free museums are available to those interested in Los Angeles history.
Support small, family-owned business! For more information visit: https://www.olveraevents.com/about-osmaf