Posted on 04/12/2018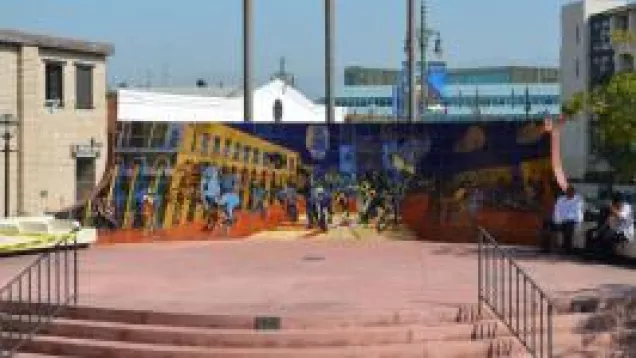 In partnership with the Pasadena Museum of California Art, El Pueblo will be celebrating the life and artwork of Eduardo Carrillo. His "El Grito" mural at the Placita de Dolores will host live music, art activities, and information about this incredible artist. Event date: Saturday, May 12 from 11 am to 3 pm. 
In addition, we encourage you to visit "Testament of the Spirit: Paintings by Eduardo Carrillo" at the Pasadena Museum of California Art showing through June 3, 2018. Eduardo Carrillo's (1937-1997) artwork has been described as mystical, realistic, surreal, and visionary. His imagery, whether grounded in the everyday world or infused with magical realism, reflects his relationship to his native California and to his Mexican heritage, as well as to his early religious upbringing and respect for European traditions in art.
490 East Union Street, Pasadena CA 91101 - http://pmcaonline.org/